Sage CRM
Download the Sage CRM Version 7.1 Brochure
What are the benefits of Sage CRM?
Sage CRM is a highly functional, web based Customer Relationship Management (CRM) system that is easy to deploy and super-intuitive to use. Out of the box CRM functionality provides everything your sales, marketing and customer service teams need to manage relationships with prospects and customer alike with all interactions visible in a single location.
Sage CRM software can be deployed on-premise, as a hosted solution at a data centre of your choice or on the Cloud under the name of SageCRM.com. Sage CRM can also be installed on your iPhone meaning Sage CRM data is available at your fingertips wherever you are.
The Sage CRM experience can be further enhanced by integrating the system with other back office data sources using tools such as Scribe Data Management. Also, in-built email marketing functionality can be activated so that prospect and customer data can be used in effective marketing campaigns. Sage CRM is also social CRM with additional Twitter and Linkedin functionality as standard.
What are the main features of Sage CRM?
Improved marketing performance
Sage CRM for Marketing software provides a suite of tools to manage every phase of a marketing campaign from preparation to set-up to execution including Twitter campaigns. Target groups of data can be created using powerful group building tools and actions carried out against the target data including mass email marketing using stunning HTML templates. Responses can be logged and powerful reports and dashboards make measuring success a formality.
Sales success!
Sage CRM for Sales software gives the sales person everything needed to manage leads, opportunities, quotes, forecast and pipeline. Calendars and activity scheduling improve sales performance and powerful workflow functionality helps automate common tasks. All the data is stored centrally so reporting on sales information is a breeze with in-built reporting tools. Furthermore interactive dashboards provide snapshots of data as required by different users. In addition Sage CRM can be made available on the iPhone and you can ride the social media wave with built in twitter and Linkedin functionality.
Superb Customer Service efficiency
With Sage CRM for Customer Service  software, call centre professionals have everything needed to review the history of a customer and add, track and resolve customer cases. Workflow, notifications and escalations ensure the right person is dealing with an issue and Service Level Agreement functionality ensures it is done in a timely fashion. Solutions knowledge base and document storing provide representatives with the information they need to quickly resolve issues. With Sage CRM, you can provide a world class service to your customers ensuring they remain loyal and profitable for years to come.
The latest Version of Sage CRM
Sage recently announced the release of Service Pack 2 for Sage CRM Version 7.1 which, if applied, provides enhanced mail merge, document drop and library functionality across the CRM system as well as providing multiple browser capability. Read all about what's new in Sage CRM V7.1 Service Pack 2.
What do our Customer say?
"Sage CRM gives us a management tool to view what activities are being carried out by the Business Development Managers and also allows the BDM's to have a complete story book of the customer and what is needed to keep them loyal."
Warren Twyford – Regional Franchise Manager , Stapletons Tyre Services. 
"I have an up-to-date picture of the deal status and can assess the support and resources needed – say, sending samples over – to help win the business."
Mark Lightowler – Managing Director, DS Smith Correx
What Next?
We like to think that our website is packed full of information, downloads and videos that will provide you with a great overview of Sage CRM but sometimes there is nothing better than discussing your requirements with somebody who knows a bit about CRM! With this in mind why not contact Seelogic? We'll provide expert, impartial advice and arrange a demonstration of the software if required.
An Overview of Sage CRM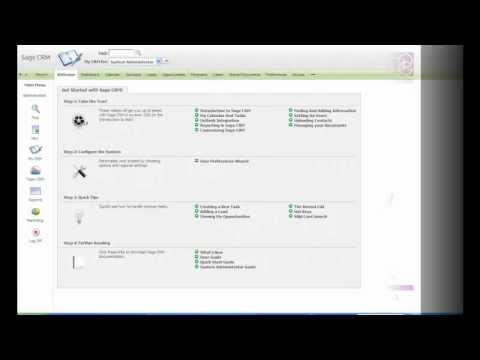 Useful Links
Sage CRM Version 7.1 Microsite - everything you need to know about Version 7.1